Clam Harbour Beach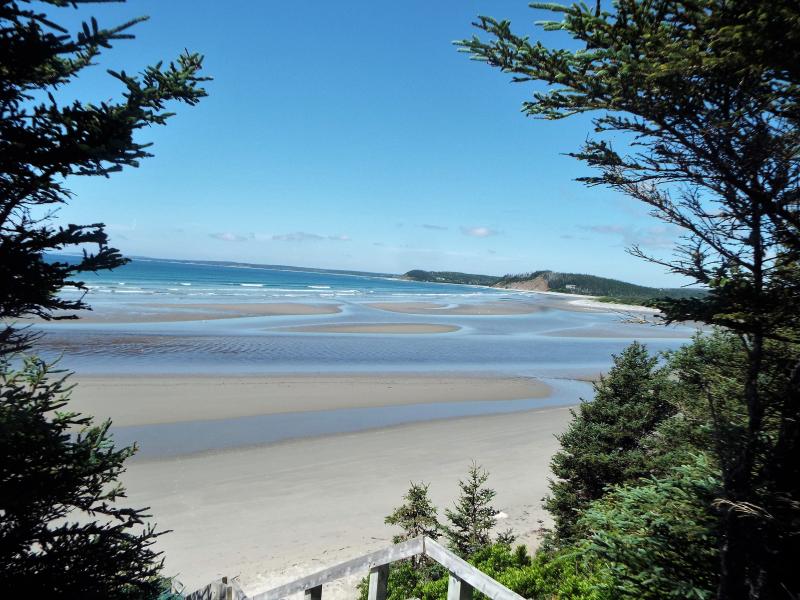 Home of the Sandcastle Festival held annually in August. Clam Bay boasts kms of glorious clean and unspoilt sandy beach.
Miles of white powdery sand! This is an eye-catching beach with shallows that are great for children to play in. There are smaller waves and the beach is topographically-protected from the elements. This beach has change rooms, washrooms, picnic areas, boardwalks and an Interpretive Centre. Follow the sandy beach to the end where it brings you to smaller secluded beaches. Bird watchers will enjoy the plentiful piping plovers about. Turn off of highway #7 at Webber's Store in Lake Charlotte and follow the signs to Clam Harbour Beach - a distance of approximately 10Km.
Beach Safety
The following is an extract taken from the website of the Nova Scotia Lifeguard Service:
Clam Harbour is generally a very safe beach. It has a very gentle slope and with predictable surf on most days. The hazardous areas include a tidal channel on the right side of the beach that is fed by a large flood plain. The flood plain is filled at high tide. When the tide goes out the flood plain empties through the channel causing a moderate current that can be dangerous for small children and weak swimmers. Another less prominent hazard are the rocks to the left of the beach that become submerged at high tide. The supervised swimming area is marked by two red and yellow flags. This area is usually located in front of the lifeguard hut but may change according to surf conditions and the position of the channel. Clam Harbour is supervised by two lifeguards on weekends only. Clam Harbour tends to experience a high number of foggy days, that affects air and water temperatures. Clam Harbour is generally one of the colder beaches supervised by the Nova Scotia Lifeguard Service, although, a sunny day and warm water are not uncommon. Clam's surf conditions are usually calm to moderate. The lifeguards advise patrons to swim in the supervised area to avoid the hazards of the channel and rocks. Floatation devices are not permitted on days when the wind is blowing offshore.
See also the article on Clam Harbour Beach Sandcastle Contest
Panorama's

Courtesy: Destination Halifax
Select a link below to view a 360 degree Panorama (java required).